Google Premier Partner Agency
Let our experts accelerate
your paid traffic strategy
We can
maximize your ROI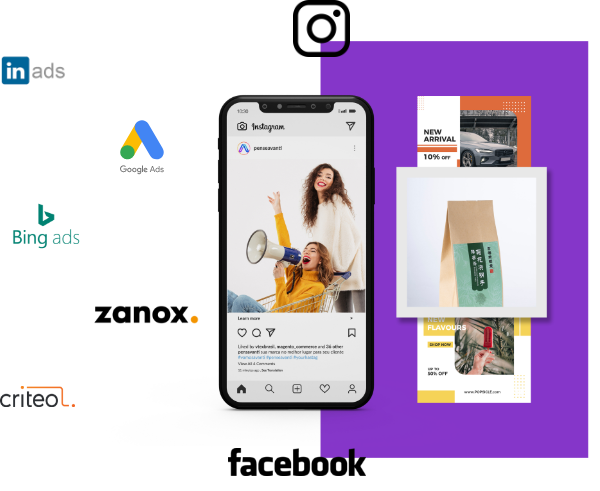 We are a top Google Partner Premier agency, focused on managing Google Adwords campaigns and other online PPC media for e-commerce, besides sponsored ads on Facebook and Instagram. Whatever the size of your budget, our performance methodology will identify formats and ads with the greatest potential for return on your investment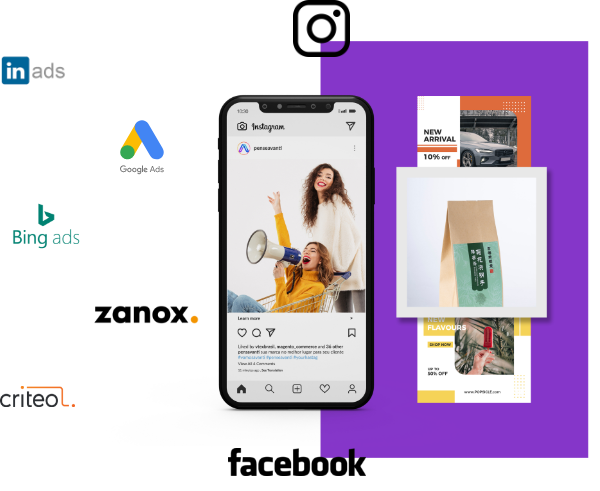 Talent and knowledge to
boost the traffic on your e-commerce
TOP 1%
on Google
We are a Top 1% Google Ads agency, part of the Google Partner Premier acceleration program, which guarantees continuous qualification of our professionals and the best results for our clients
Experience that generates results
Over the last year, we managed paid media and Adwords campaigns for more than 300 different clients in e-commerce, whose revenue added up to more than US$ 500 Million through these campaigns.
Track results in real time
You are in total control! Follow your campaigns results in real time. All the optimizations carried out in paid media can be managed through intelligent dashboards, built using our own exclusive methodology.
Use data power to your advantage
Social media platforms own most of the strategic data on behavior and profiles of your customer. We know how to perform paid media for e-commerce and use the power of traffic data to boost the performance of your campaigns.
Ultra-segmented
campaigns
Optimize your investments by targeting only the most relevant audience profile for your business through paid media segmentation. Knowing the segmentation features offered by the platforms is key to boosting your ROI.
Specialized in Google Ads
for e-commerce
✔️ Technical and business certified professionals;

✔️ Highest knowledge on VTEX platform ;

✔️ UX, CRO and SEO Consulting Experts;

✔️ Close relationship with Google and Other Social Platforms;

✔️ Huge network of specialized partners
Count on Avanti as your Google Ads Agency for:
Boost e-commerce
traffic using
➤ Google Campaigns
➤ Social Ads Campaigns
➤ Affiliate Marketing Campaigns
➤ Programátic Media Campaigns
SEO
for e-commerce
➤ Content for SEO
➤ SEO Landing Pages
➤ Link Building for SEO
➤ SEO Products Copy

CRO and UX for your
Virtual Store
➤ CRO for e-commerce
➤ UX for e-commerce
➤ A/B Testing
➤ Heat Map Analisys

VTEX Certified Developers
➤ tag implementation
➤ Partners Set up configurations
➤ e-commerce Platform Integrations
➤ Bug fixing and Tech Support
Need to convert your
traffic into more sales?
If you are already running a successfull e-commerce operation with high traffic but need help on how to transform these visitors into real custommers, we can be your partners on that. You can count on the Avanti CRO Expertise to boost your sales.
Optimize your e-commerce